Practical solutions to challenges in critical cleaning, contamination control, regulatory issues, and training.

Increase your profits by enlisting the expertise of BFK Solutions
Supporting the manufacturing community for more than 25 years
Whether you manufacture product or provide cleaning agent or cleaning equipment, increase your profits by enlisting the expertise of BFK Solutions, the industry leader in critical cleaning consulting. We listen to your concerns and give you practical solutions to reach your product cleaning and surface quality goals. We keep you informed of developments in product design, cleanliness requirements, and regulatory trends. Our programs and workshops give you and your staff the cleaning street-smarts to stay ahead of the game. 
Winning the Race for Clean Product
The manufacturer was in a highly competitive race for funding to develop a high-tech, cutting edge product. Performance requirements mandated that surfaces be contamination-free. BFK Solutions devised a critical cleaning protocol to maximize soil removal. The outcome was a product that not just met but greatly exceeded performance requirements. As a direct result, the client was awarded funding in excess of $3 million.
Improved Cleaning Agents
A cleaning agent manufacturer strove to develop chemical blending processes to improve performance. BFK Solutions worked with the client over a 3 year period. Our fees were approximately $21,000. Based on our advice, the client made process changes that yielded increased gross profits of over $2 million.
Check out the current issue of
Our informative, free, monthly newsletter
Subscribe to start receiving it in your inbox. 
Upcoming Events
No Events on The List at This Time
I was delighted to find the Critical Cleaning Handbook as I began lab and industrial projects involving surface cleaning.  I found the information to be comprehensive and easy to understand as well as widely applicable to various substrates – a rare find in this field!  The handbook supplied valuable information and theory to get started in the field.  The next step is experience and practice.  Thanks!

Your response was professional and to the point. You presented your assessment in a strategic manner. As a result, we were able to defeat a very well-known company and prevent them from abdicating our patent in the EU.

I enjoyed the heck out of your speech at the PCx show. Informative and yet entertaining.

Both of you came across as being very knowledgeable and experienced in what you do. You demonstrated that there's no simple solution and 1 size doesn't fit all.

As an absolutely direct result of the consulting work you (BFK Solutions, LLC.) did for us over a 3 year period, costing us about $21,000, we were able to make changes to our processes which resulted in increased gross profits of over $2 million.

I love your site and your obvious independence, it is a breath of fresh air.

I have been in the surfactant industry for 30 years, but continue to learn more about the cleaning industry from BFK Solutions, LLC. I always find a little nugget that leads to an "aha" moment or an "I should have known that" epiphany.

The results far exceeded our Customer's requirement and now we have a fully validated critical cleaning process that has given our business the edge we need to succeed in a cutting-edge technology industry.

With their expertise and extensive experience in the field of critical cleaning we were able to develop a process that was tailor made to our unique application.

This husband and wife team were an absolute pleasure to work with and made the entire process enjoyable, educational, and most of all effective!

Ed and Barbara Kanegsberg of BFK Solutions proved to be the vital resource we were looking for to clarify the murky waters surrounding the field of critical cleaning.

You take what may be considered to be dry, technical issues, and you infuse them with interest and an easy, conversational writing style that makes them a pleasure to read.

 

No wonder your writing services are so sought-after!

Mrs. Kanegsberg is an expert in the safe and proper use of chemicals in the workplace.

Over the years Barb has used her boundless energy and expertise to assist organizations, both large and small, to implement environmentally-preferred cleaning processes.

Your seminar prompted me into action.

Who knew cleaning could be cool.

You managed to engage us all and make the material palpable.

Your expertise as "Problem Solvers" in cleaning and contamination control is invaluable.

We get much more information from you than we do from our lab rats; and it costs a lot less to work with you than it does to feed the rats.

She doesn't just dump her clients down the road; she becomes part of the family. We would certainly use her again on any future projects.

She gave me more time than she charged me for. I did not feel like I was talking to an attorney 'on the clock.'

She didn't always tell me what I wanted to hear; but she did tell me what I needed to hear. At the same time, she was very receptive to my ideas and possible solutions.

Working with Barbara allowed me to focus on the entire manufacturing process from a systematic standpoint.

Barbara Kanegsberg gave me the best solution I've seen for anyone in my industry. It was a cheap price to pay for the benefits received.

I would definitely work with BFK Solutions in the future.

You teach critical thinking as a skill.

You have a tremendous resource base that you bring to a project. The independent information that you provide has value; it has allowed me to decide how to proceed.

Your seminars allowed our customers to understand what options were available, the advantages and disadvantages of each, and why we were telling them to use a new, standardized process.

Ultimately, the goal is to have a good choice. You have a tremendous resource base that you bring to a project. The independent information that you provide has value; it has allowed me to decide how to proceed.

What has stood out over the years of working with you is that you go the distance. You're there. I don't have to go and track you down.

Barbara has an amazing depth of knowledge in her field of cleaning and contamination control. Her focus on detail is beautifully counterbalanced with her clear and humorous communication style.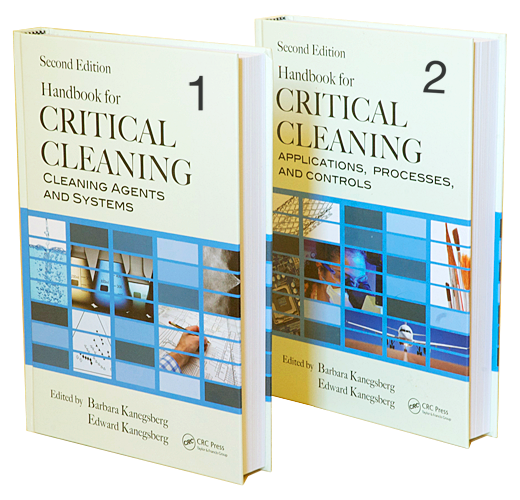 Gain a competitive edge with proven cleaning and contamination-control strategies.