Volume XV, Issue 10 - November 2018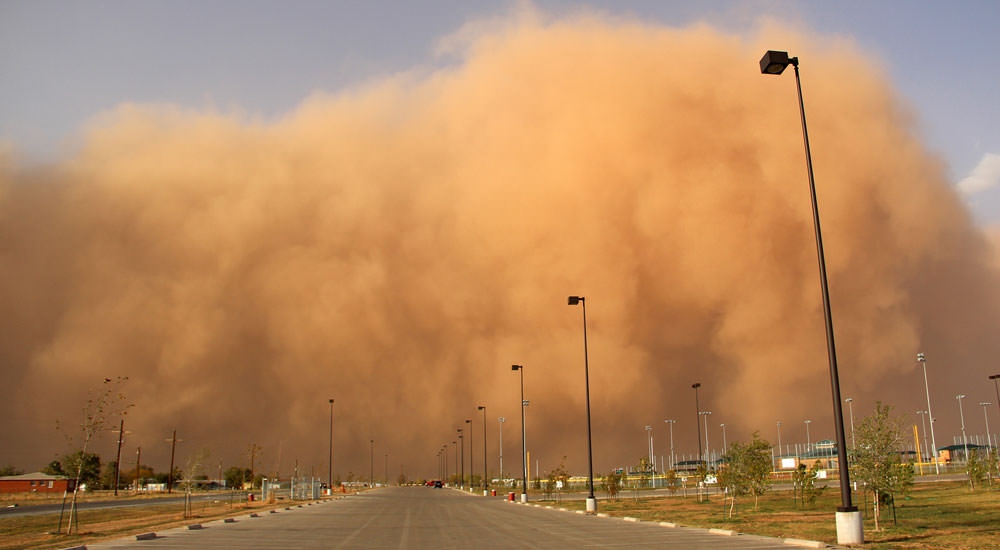 "Barbara, you've done so much for the industry and have such a sense about working with people."
Find surface cleanliness and monitoring tests that mean business - your manufactured product shines above the competition. We can help. Contact BFK Solutions.
Contact Us
---
Feature Article
Dust Storms, Detecting Contaminants, and Critical Cleaning
Barbara Kanegsberg, BFK Solutions
How clean is clean enough? You test for a contaminant. The results indicate contamination level is zero, but the product still fails - it's as if the contaminant is still there. What happened? Even with a clean manufacturing facility, you can be caught in a detection dust storm, one that doesn't let you see where there's a product contamination problem. Understanding three common reasons for these dust storms allows you to choose the right analytical and monitoring tests for your critical cleaning process. The right test design helps avoid costly production shutdowns and keeps customers happy.

Detection dust storms result from
• too little of the stuff you are trying to detect
• too much of the stuff you are trying to detect
• too much other stuff
Click Here To Continue
---
KNOWLEDGE IS POWER
Critical Cleaning Handbook – a must for Superior Product Cleaning
Order your copy of The Handbook for Critical Cleaning Second Edition, Volume 1: Cleaning Agents and Systems and Volume 2: Applications, Processes, and Controls, B. Kanegsberg and E. Kanegsberg, editors, CRC Press 2011. Options: hardbound, paperbound, and electronic formats.
https://bfksolutions.com/handbook-for-critical-cleaning/
Respect Drying!
Drying is often neglected or under-funded in the design of a critical cleaning process. In the November issue of Products Finishing Magazine, learn about important aspects of drying techniques in "The Importance of Drying Parts After Cleaning" by Ed and Barbara Kanegsberg. 
https://www.pfonline.com/columns/the-importance-of-drying-parts-after-cleaning
Parts Cleaning Conference and Expo
Ed and Barbara Kanegsberg  are pleased to participate in the Parts Cleaning Conference and Expo, April 2 – 420019 in Cleveland OH.  Check out the current lineup of speakers
http://www.partscleaningevent.com/agenda.html
We will do two presentations. Hear us discuss "Fixtured Success" before lunch and "Look before you Leap" after lunch on Wed April 3rd.  We will also have a booth at the Expo. Stop by to say hello and ask questions.
More fun in the lab!
The next Product Quality Cleaning Workshop (PQCW) at Sam Houston State University is May 13 – 14, 2020.  Ed and Barbara Kanegsberg of BFK Solutions will again team with Darren Williams of SHSU. It's fun, intensive, and gets you in great shape to make your cleaning process – and your manufacturing facility – shine. Stay tuned for more information. Find a quick recap of the 2018 Workshop at
http://www.shsu.edu/academics/chemistry/cleanresearch/cleaningworkshop.html
 From a PQCW participant:
"Since taking the class I have frequently referred to the class slides and benefitted from my new cleaning consultant and testing relationships."
Chris W.  (Corning, Inc.)
---
About BFK Solutions
We're independent. We don't sell chemicals or cleaning equipment; and we don't take commissions. Instead, we work for you. This saves you cold hard cash. We use our 30 years of experience to help you make good decisions about your cleaning processes, your manufacturing processes, your business. Check our website; send us an email; give us a call. We always like to hear from you.
Are there things you don't understand about critical, precision, or general product cleaning? Contact us - we'll get back to you! We may even address the question in CleanSource or in our column for Product Finishing or Production Machining. And, because we respect the privacy of our clients and colleagues, we'll identify you only if you ask us to.