Volume XVII, Issue 5 - May 2020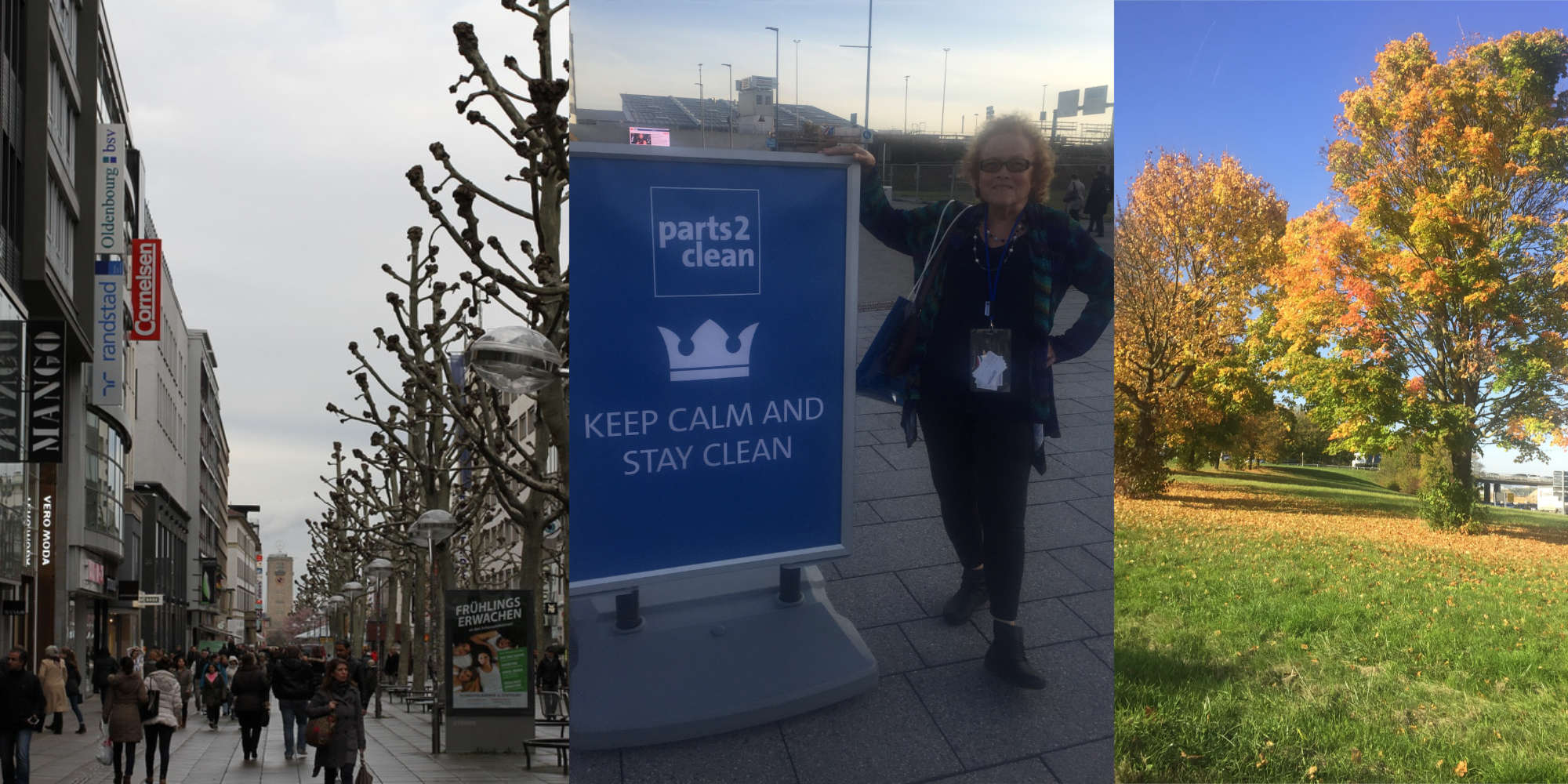 One route to new perspectives about critical product cleaning is to travel the world to trade shows. Another is to contact us.
Contact Us
---
Your writing style makes learning about a process some would consider to be dull actually quite the opposite.
---
Feature Article
Cleaning Perspective– parts2clean, Part I
By Ed Kanegsberg and Barbara Kanegsberg, BFK Solutions
Successful manufacturers make it a point to look at cleaning options from new perspectives. They picture how those options can improve production – whether or not they plan an immediate change in critical product cleaning. There are lots of ways to gain new perspectives, including actual travel to programs, webinars, and virtual travel. This past fall, we gained inspiration from the parts2clean trade show in Stuttgart. Continue to read as we share insights that provide food for thought.
Click Here To Continue
---
---
About BFK Solutions
We're independent. We don't sell chemicals or cleaning equipment; and we don't take commissions. Instead, we work for you. This saves you cold hard cash. We use our decades of experience to help you make good decisions about your cleaning processes, your manufacturing processes, your business. Check our website; send us an email; give us a call. We always like to hear from you.

Are there things you don't understand about critical, precision, or general product cleaning? Contact us - we'll get back to you! We may even address the question in Clean Source or other publications. And, because we respect the privacy of our clients and colleagues, we'll identify you only if you ask us to.