Volume XVI, Issue 8 - August 2019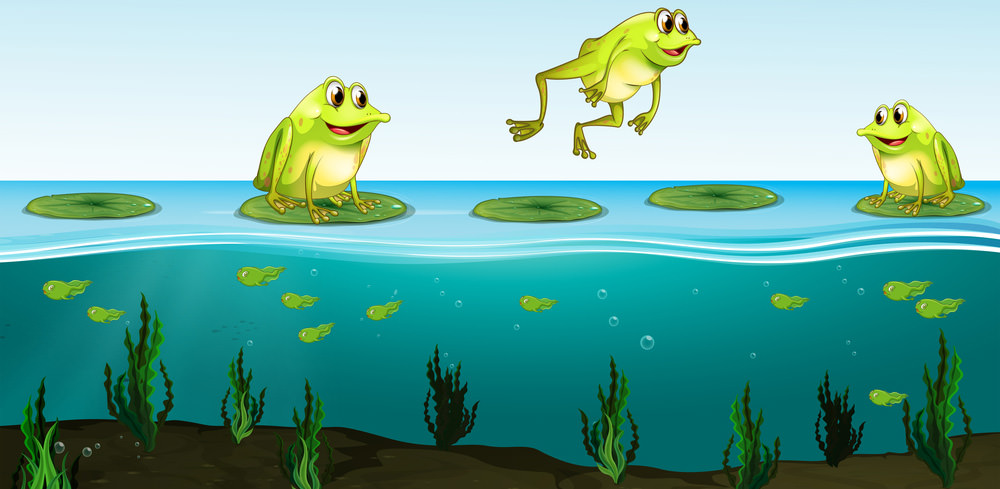 The Cleaning Lady and the Rocket Scientist understand the pros and cons of cleaning options. Contact us to find the best solution for your manufacturing challenges.
Contact Us
---
Barbara, you've done so much for the industry and have such a sense about working with people.  I honor you and wish to do my best to follow in your footsteps, although I believe it's impossible.  
---
Feature Article
Exponential Rinsing
By Ed Kanegsberg, BFK Solutions
Question: Why should you consider using multiple rinse tanks? Wouldn't it be cheaper to build one big rinse tank? Won't automation and parts handling be easier with one tank? Wouldn't the cleaning process run faster?

Before we answer this… Let's review product cleaning during manufacturing. Soil is matter out of place; cleaning is removing matter out of place. Most cleaning processes – industrial cleaning, precision cleaning, and critical cleaning – include wash, rinse, and dry steps. The wash step effectively removes soil from surfaces of the part and to keeps that soil away from the vicinity of the part. The rinse step removes residual soil and cleaning agent; typically you don't want that cleaning agent any more – so we consider it to be a soil. The dry step removes residual water and/or adsorbed solvent.

And the answer is…
Click Here To Continue
---
KNOWLEDGE IS POWER
Product Quality Cleaning Workshop – Rinsing
The Product Quality Cleaning Workshop (PQCW), May 13 – 14, 2020 at Sam Houston State University, Huntsville, TX. Try out critical cleaning processes, including new exercises and demonstrations for effective rinsing. Your reward is superior manufacturing productivity. Sign up!
https://www.shsu.edu/academics/chemistry/cleanresearch/cleaningworkshop.html
Cleaning in "Food Safety Magazine"
It takes cleaning, not just disinfection for safe food processing. Ed and Barbara Kanegsberg cover approaches to cleaning, including difficult soils and botanicals in "The Importance of Cleaning for Food Safety,"
https://www.foodsafetymagazine.com/magazine-archive1/augustseptember-2019/the-importance-of-cleaning-for-food-safety/
Handbook for Critical Cleaning: 'Helpful & Refreshing' – and on Sale
"I'm a chemist and a chemical engineer by trade. I'm a big fan of the 'Handbook for Critical Cleaning.' I originally bought the books for work-related finishing projects and they immediately became my #1 resource. The look behind the curtain into the chemistry was extremely helpful and refreshing. Content was easy to digest and not just intended for critical cleaning experts with 30 years of experience."
Dan Bloden, Product Manager Technical, TIGER Drylac U.S.A., Inc.
Currently 20% off at CRC Press.
https://www.crcpress.com/Handbook-for-Critical-Cleaning-Second-Edition—2-Volume-Set/Kanegsberg-Kanegsberg/p/book/9781138074576
Surface Finishers Educational Association –  Program Lineup
Barb Kanegsberg, The Cleaning Lady
Listen up, Southern California Manufacturers! As the Program Chairperson of the Surface Finishers Educational Association (SFEA), I am delighted to announce our wonderful program lineup for the 2019 – 2020 season.
---
About BFK Solutions
We're independent. We don't sell chemicals or cleaning equipment; and we don't take commissions. Instead, we work for you. This saves you cold hard cash. We use our 30 years of experience to help you make good decisions about your cleaning processes, your manufacturing processes, your business. Check our website; send us an email; give us a call. We always like to hear from you.
Are there things you don't understand about critical, precision, or general product cleaning? Contact us - we'll get back to you! We may even address the question in CleanSource or in our column for Product Finishing or Production Machining. And, because we respect the privacy of our clients and colleagues, we'll identify you only if you ask us to.