Volume XVI, Issue 3 - March 2018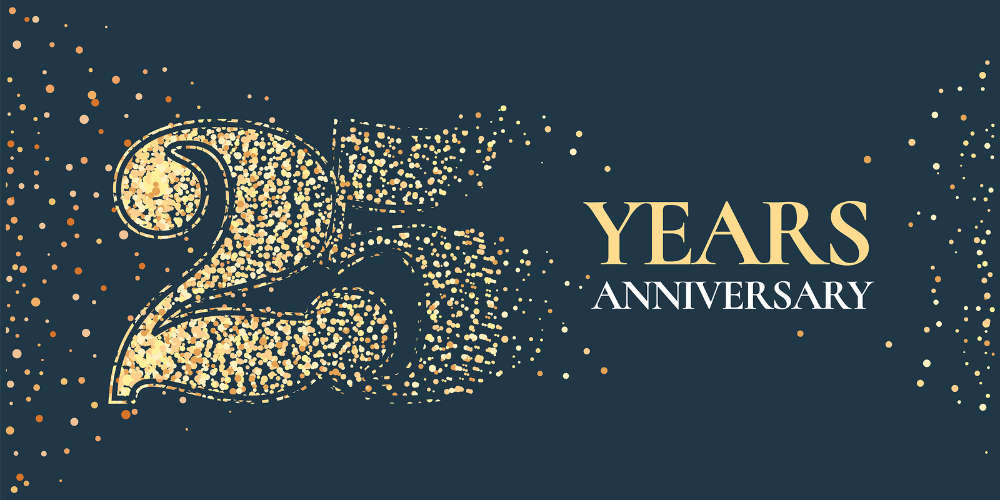 It's the 25th Anniversary of BFK Solutions, the industry leader in critical cleaning consulting. We put your productivity first.
Contact Us
---
Join BFK Solutions at PMTS Booth 2100/Parts Cleaning Conference, Cleveland, April 2-4
---
Feature Article
The Next 25 Years of Critical Cleaning, Part 1
Barbara Kanegsberg and Ed Kanegsberg, BFK Solutions
March 2019 marks the 25th Anniversary of BFK Solutions. Twenty-five years of helping manufacturers improve critical product cleaning, achieve superior surface quality, and minimize residue level. In celebration, we're providing you with a heads-up about trends and opportunities that we see happening over the next twenty-five years. Truth be told, we considered retreating to a tropical beach and sipping a relaxing beverage adorned with a festive paper umbrella.  We decided it would be more beneficial to give you steps to keep your manufacturing business productive, profitable, and ahead of the game.
In this article, we will cover
• Cleaning – and  manufacturing  - move out of the hands of the manufacturer
• Abundant options: design, manufacturing methods, materials
• Decline of the skilled workforce
Click Here To Continue
---
KNOWLEDGE IS POWER
Parts Cleaning Conference and PMTS: April 2019

Ed and Barbara Kanegsberg will be at the Parts Cleaning Conference and PMTS Expo, April 2 – 4, 2019 in Cleveland OH.  
At the PMTS Expo
Stop by Booth 2100, BFK Solutions. Visit Barbara, The Cleaning Lady and Ed, The Rocket Scientist
Go next door to Booth 2102, The Cleaning Research Group, Sam Houston State University Touch base with Darren Williams
Bring us your cleaning problems; ask questions. Hear more about the Product Quality Cleaning Workshop, May 2020.
At the Parts Cleaning Conference
Hear us discuss "Fixtured Success" before lunch on April 3rd. After lunch, come to "Look before you Leap," presented with Dr. Darren Williams.
http://www.partscleaningevent.com/agenda.html
Learn by doing!
The next Product Quality Cleaning Workshop (PQCW) at Sam Houston State University is May 13 – 14, 2020.  Ed and Barbara Kanegsberg of BFK Solutions will again team with Darren Williams of SHSU. It's fun, intensive, and gets you in great shape to make your cleaning process – and your manufacturing facility – shine. Stay tuned for more information. Find a quick recap of the 2018 Workshop at
http://www.shsu.edu/academics/chemistry/cleanresearch/cleaningworkshop.html
 From a PQCW participant:
"Since taking the class I have frequently referred to the class slides and benefitted from my new cleaning consultant and testing relationships."
Chris W.  (Corning, Inc.)
Critical Cleaning Handbook – a must for Superior Product Cleaning
Order your copy of The Handbook for Critical Cleaning Second Edition, Volume 1: Cleaning Agents and Systems and Volume 2: Applications, Processes, and Controls, B. Kanegsberg and E. Kanegsberg, editors, CRC Press 2011. Options: hardbound, paperbound, and electronic formats.
---
What has stood out over the years of working with you is that you go the distance. You're there. I don't have to go and track you down. …. You always call back to see how things are going. Beyond that, the expertise and breadth of assistance have always been helpful.
---
About BFK Solutions
We're independent. We don't sell chemicals or cleaning equipment; and we don't take commissions. Instead, we work for you. This saves you cold hard cash. We use our 30 years of experience to help you make good decisions about your cleaning processes, your manufacturing processes, your business. Check our website; send us an email; give us a call. We always like to hear from you.
Are there things you don't understand about critical, precision, or general product cleaning? Contact us - we'll get back to you! We may even address the question in CleanSource or in our column for Product Finishing or Production Machining. And, because we respect the privacy of our clients and colleagues, we'll identify you only if you ask us to.